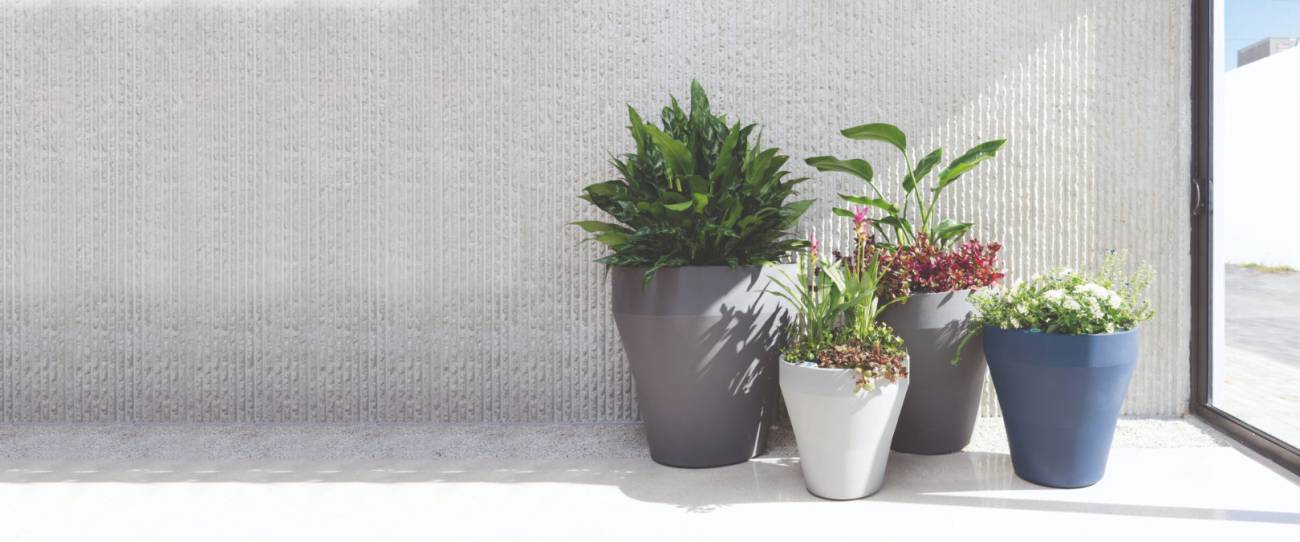 Innovative products for successful, inspired gardening
Premium classics and trend setting designs.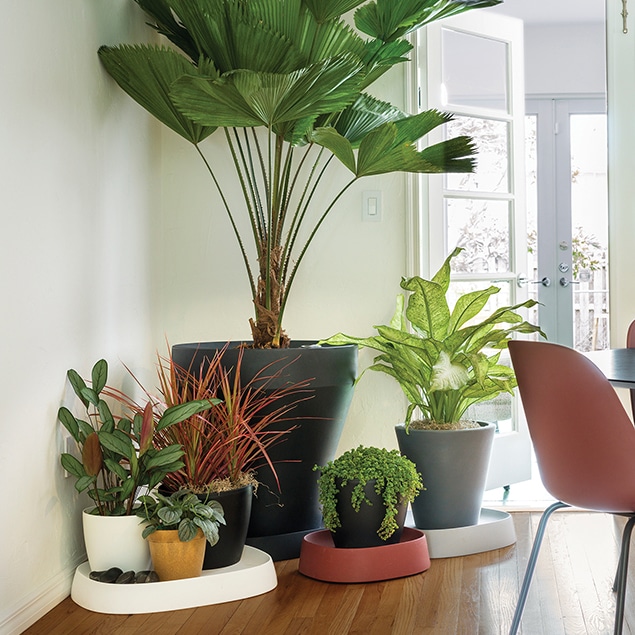 Pebble Plant Caddies
Mobility, style, and comfort. Our Pebble Plant Caddies will elevate your design and make your life easier. Just roll with it.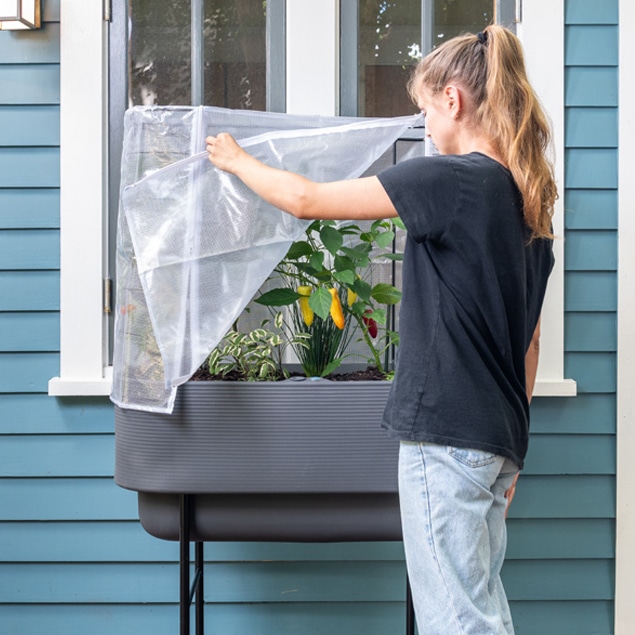 TruDrop Self-Watering Pots
Our patented TruDrop self-watering planters will allow you to go weeks without watering, saving you time while growing more sustainable gardens.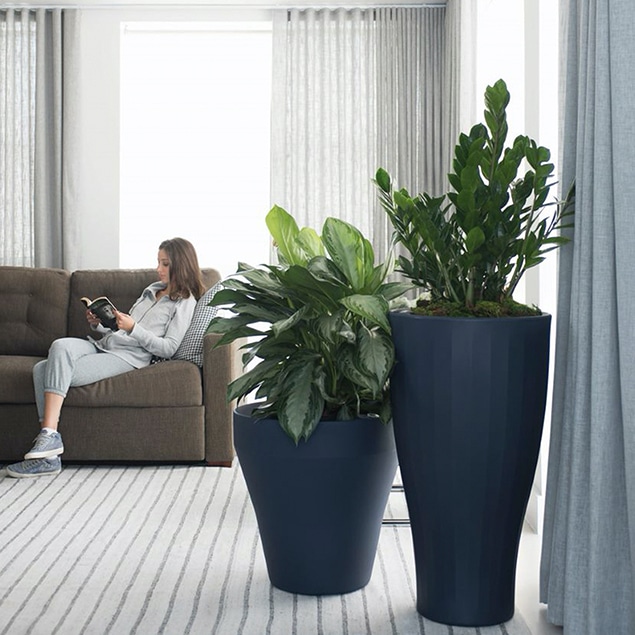 Indoor Planters
From innovative self-watering features to lightweight designs, our planters will bring your plants and home to life.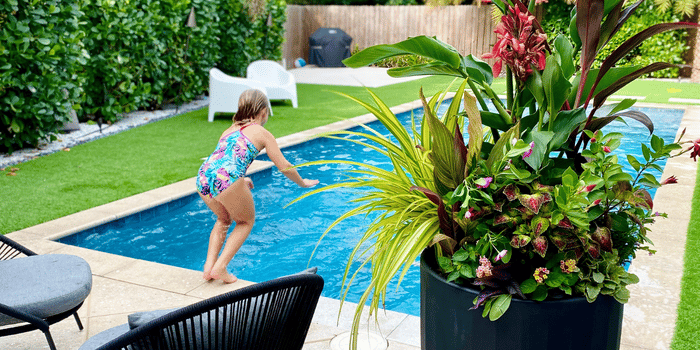 In the sunshine state you can never go wrong with tropical plants. When I think of Florida, the first things that come to mind are the hot sun, swimming pools, lush plants, and colorful flowers. What better way to encompass all these elements than with a planter of beautiful tropical plants. Here are some quick tips on how to style the perfect planter. Go Big or Go Home Tropical gardens are very...
read more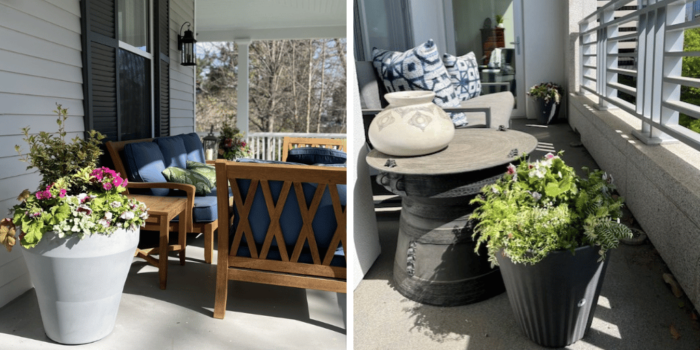 Landscape and garden design can be an overwhelming endeavor to take on, especially for novices who believe they were born without a green thumb. Throw in a small outdoor space - especially a hardscape heavy one such as a terrace or rooftop - and it can be completely overwhelming. Having to decide how to utilize the square footage of a small patio or porch can overwhelm even the bravest DIY-er....
read more
We are committed to creating high quality plant and people friendly products.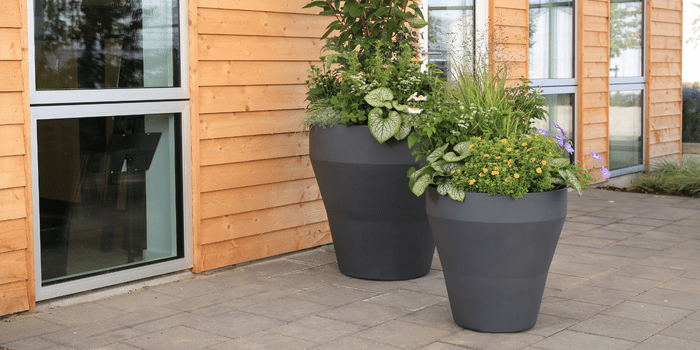 You asked, we answered.  We took all the frequently asked questions on self-watering planters and answered them for you.  How do self watering planters work? There are many different types of self watering pots in the marketplace and they all work differently.  Traditional self watering planters will use small reservoirs at the bottom of the planter to keep a bit of extra water for the plant. ...
read more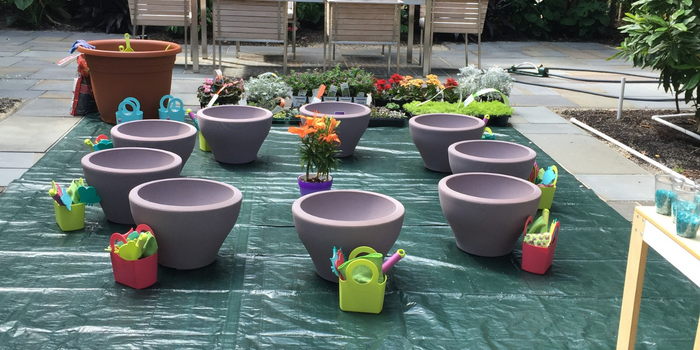 In this digital world that we live in it can be so beneficial for our mental health to take a step back, pause, and spend some time in nature. This is especially true for our kids, who are growing up in a fast-paced technological society. While the pandemic provided an opportunity to spend more time at home, home also houses many delicious distractions like iPads, binge-worthy TV shows, and...
read more