A world-first breakthrough:
Crescent Garden Circular Positive
Climate-positive material.
Plant-positive containers.
Planet-positive impact.
The world's first plant containers
made with climate-positive, bio-based material.
Available soon in a full range of planters. Not just carbon-neutral, but a game-changing sustainability solution.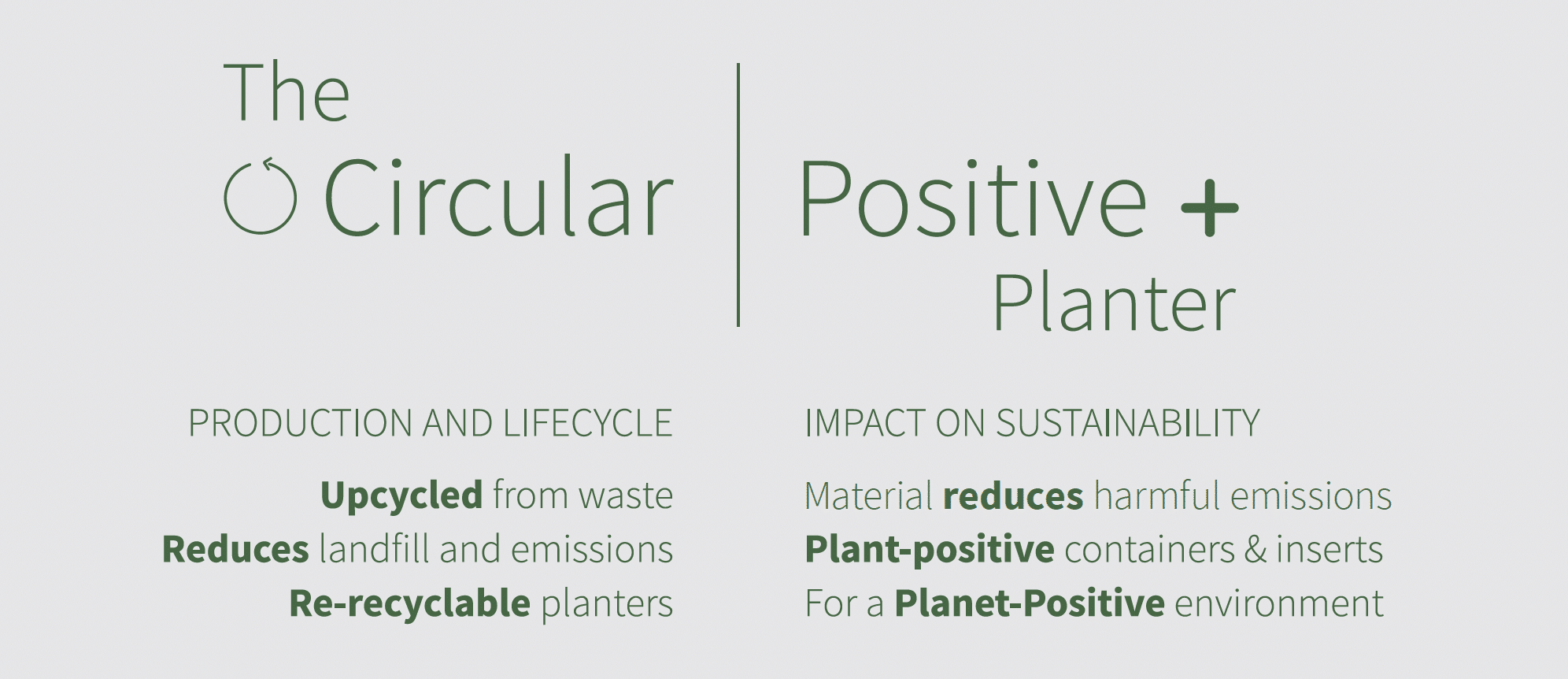 Proof of our holistic approach to sustainability, we deliver environmental benefits to gardeners in every Circular Positive container.  "We Help You Grow"
UBQ™ Material:
reshaping how planters are made
A plastic substitute made from organic and unrecyclable waste, upcycled and reconstructed, into a new bio-based thermoplastic. Diverting carbon and methane emissions to be climate-positive – a step beyond ordinary recycled or carbon-neutral materials.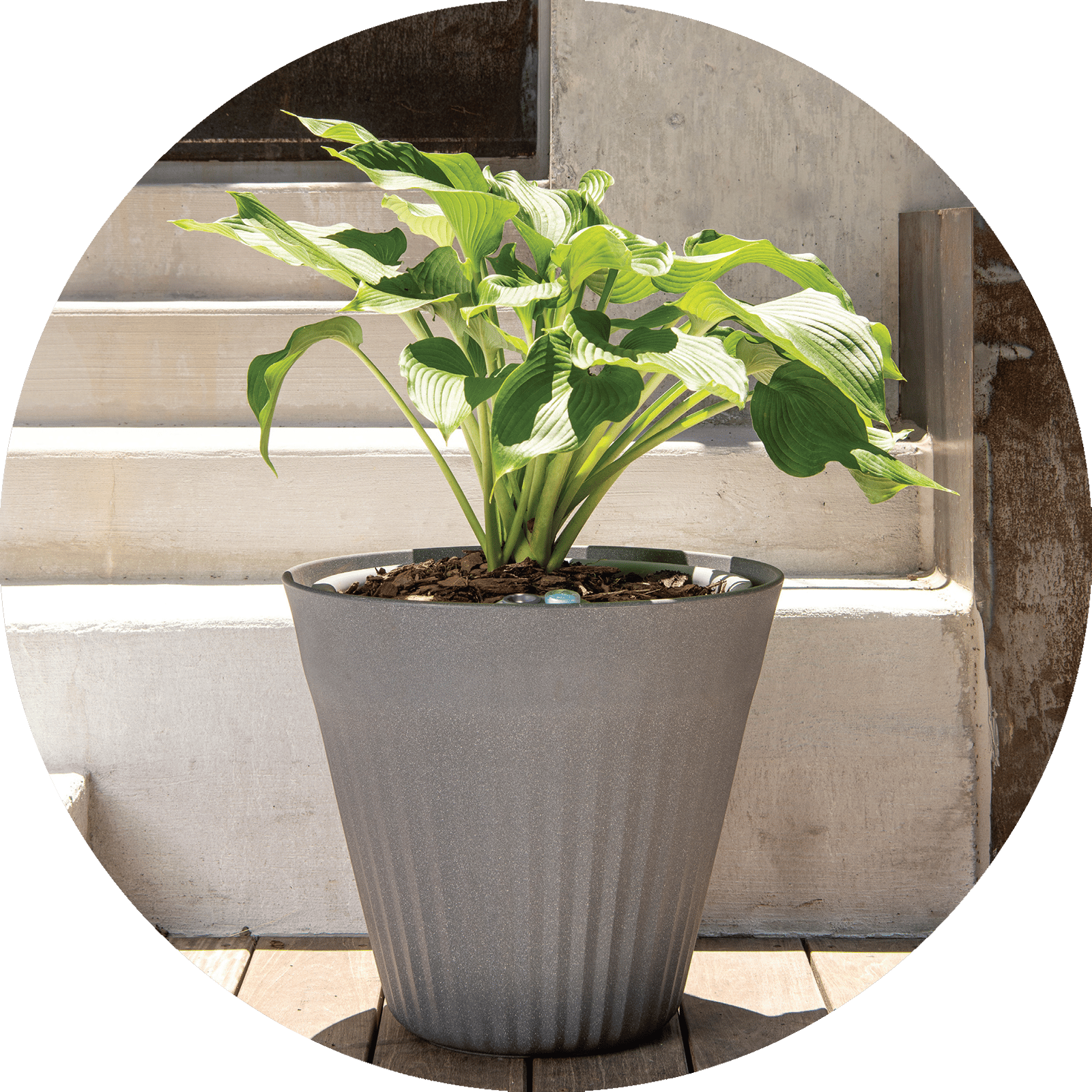 Crescent Too:
leading our sustainable future
TruDrop Flex self-watering planters and our best-selling Emma containers, made with UBQ material for reduced carbon and methane in the production cycle. We've selected these popular and accessible product lines for their greater potential environmental impact.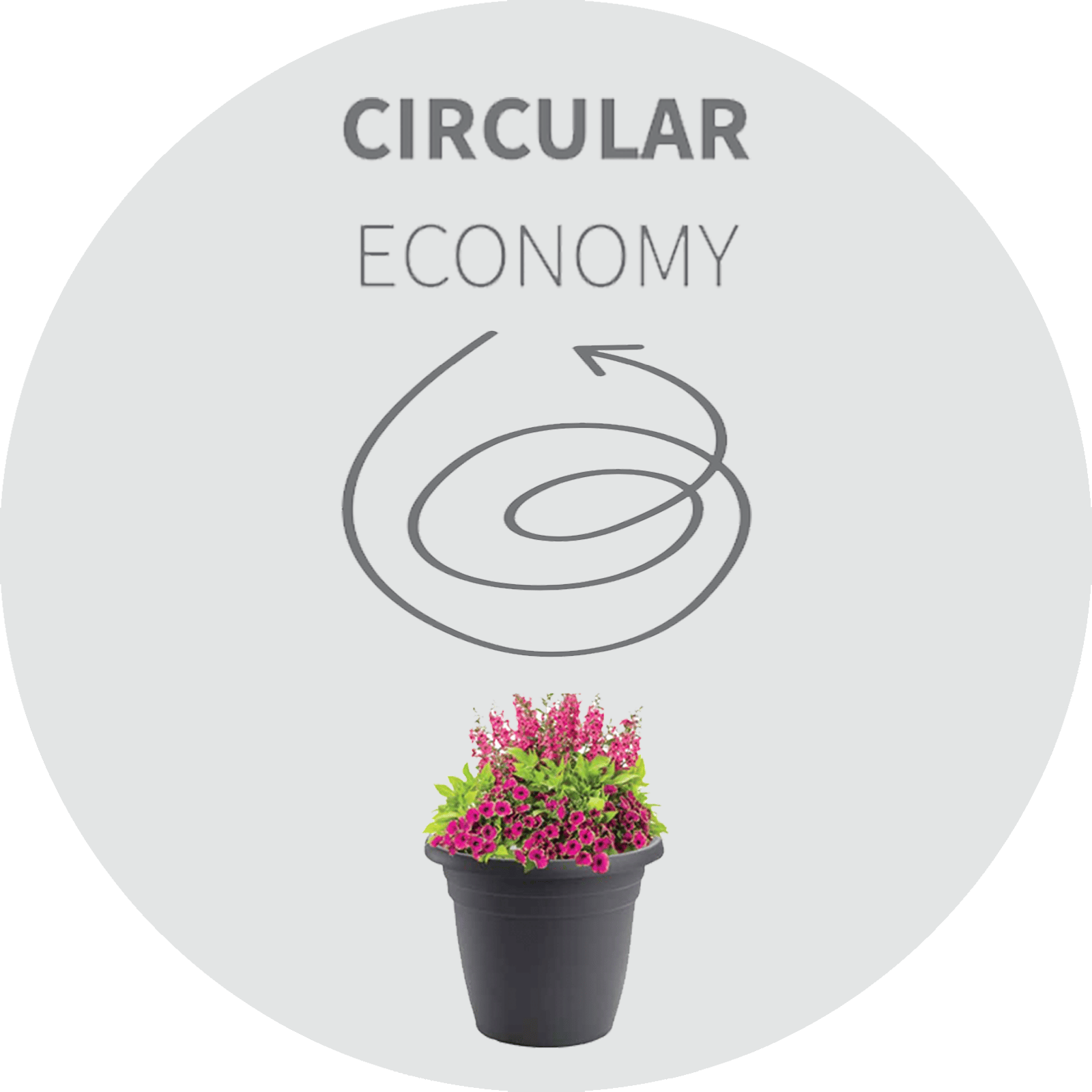 Circular Economy:
a focus on long-term benefits
Unlike linear economies that end with waste and harmful emissions, circular economies continuously use and reuse, developing products that give back as much as they take, much like the relationship between plant and planet. For less waste, fewer emissions, reduced depletion of natural resources, and more conscious consumption.
Plant + Planter = Integrated Sustainability